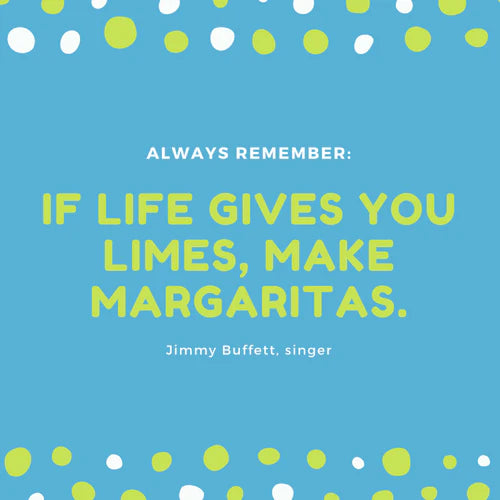 Next Level Carbonated Margarita
Ingredients:
2 oz Tres Generaciones Tequila
1/2 oz Grand Marnier Cuvee Louis Alexander
1 oz fresh lime juice
3/4 oz Jalapeño liquor
3/4 oz simple syrup
3/4 oz Mango nectar
3/4 oz Peach nectar
Lime wedge for garnish
Instructions:
Combine the tequila, Grand Marnier, lime juice, jalapeño liquor and simple syrup in a drink shaker with 1/2 cup of ice. 
Shake vigorously.
Strain into the Drinkmate carbonation bottle and add sparkle ... careful, this mixture may bubble over!
Pour the carbonated mixture into your favorite cocktail glass over 1/2 cup of ice cubes or crushed ice.
Add the mango and peach nectar gently to the top of your cocktail to create a brightly colored layer effect.
Garnish with lime wedge.
Enjoy!